In light of the recent Singapore Heritage Festival, SJ Connects shines the spotlight on two migrant workers from Surbana Jurong whose artistic skills help to maintain the beautiful statues at Haw Par Villa.
Playful mermaids, immortal heroes and villains of Chinese folklore, cunning courtesans, conniving courtiers and gory scenes of corporal punishment – welcome to the mesmerising dioramas of Haw Par Villa. For generations, parents in Singapore have been bringing their children to visit the unforgettable and colourful statues of the elaborate dioramas – for a foretaste of the very nasty things one could expect in the afterlife if one was unfilial, dishonest or greedy. 
There is no other Chinese theme park like Singapore's well-known Haw Par Villa (HPV). A veritable gem of Singapore's socio-cultural fabric, it was built in 1937, by the famous Aw family behind the highly successful Tiger Balm ointment. Featuring characters from Chinese folktales and literature, it is a delicate task keeping them looking fresh-faced and lively, like scenes in an Chinese opera.
A specialist skill 
Indeed, according to The Last Artisan, a documentary feature film made by a film lecturer in Singapore, the statues were maintained and painted by Teo Veoh Seng for 70 years. He was known as "The Last Artisan" as he was the last serving artisan who had worked at the villa since it started operations. Before he retired in 2017, Veoh Seng had trained two China-born artisans in his specialist skills. One of them is Chen Jin Long, who hails from a village of stone sculptors in Fujian province. The other is Zhang Hua Bing from Anhui, who used to work as a house painter. Jin Long has worked at HPV for nine years while Hua Bing has for the past three.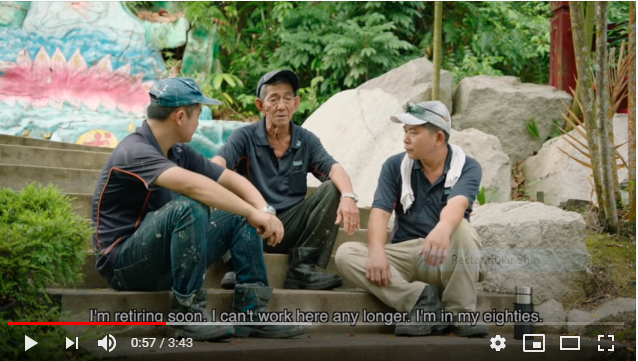 A little-known fact is that both Jin Long and Hua Bing work for SMM Pte Ltd, Surbana Jurong's facility management arm, just as Veoh Seng did before he retired. SMM Pte Ltd, which also handles facilities management for tertiary institutions and other landmarks in Singapore, has served HPV since 2011, dealing with cleaning, landscape, pest control, building, plumbing, sanitary and M&E maintenance, apart from maintaining the statues and diorama of HPV. SMM's client which runs HPV now is Journeys Pte Ltd, a heritage specialist. 
"Maintaining the paintwork and colours of the statues is a very artistic and delicate process," said Jin Long. He said that the painting he and Hua Bing do is more complex, artistic and meticulous and compared to what they would do in China. "We must have several layers," he said in Mandarin. "Just bringing out flesh tone itself, we need to apply four layers for the right blend. The process can take a whole day."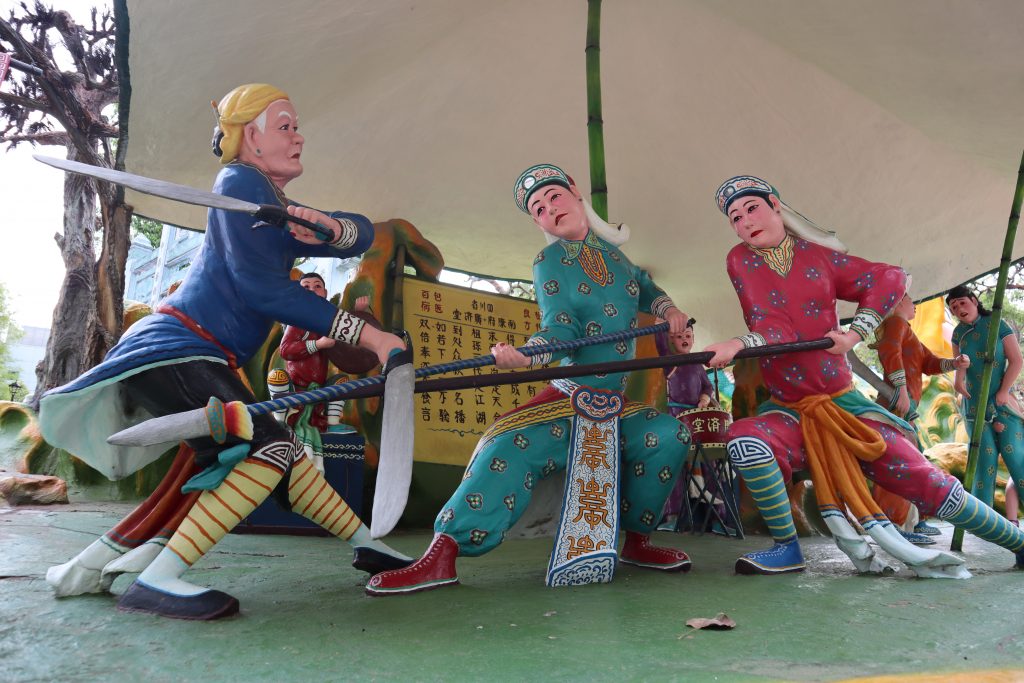 Adapting on the job
For Hua Bing, switching from house-painting means he had to learn colour coordination and shadowing and highlights under Veoh Seng, and now with Jin Long. "We also handle small repair jobs too, like re-modelling a part of a statue that is broken. We then have to paint the part and ensure that colours continue to blend even after minor repairs. But first we have to coordinate the colours so that the work doesn't look patchy."
Both are responsible for painting all the statues in the park. There is no manual and they have to follow the previous colours and their own instincts. They have to document their work carefully with "before" and "after" photos.  
Their work is demanding but both artisans are very passionate about bringing out the stories of Chinese culture. Hua Bing said: "You need to have the cultural sensitivity to bring out the life in the paintings as a lot of them are stories we heard as kids ourselves, so that visitors will always remember their experience here."
 (Note: The park was closed during the circuit breaker period due to Covid-19 and will re-open soon. Follow Haw Par Villa on their Instagram and Facebook for updates.The film can be accessed at The Projector website for viewing in Singapore )
Surbana Jurong's contribution to Singapore's heritage
Apart from Haw Par Villa, Surbana Jurong has also been involved in notable projects contributing to Singapore's architectural and cultural heritage: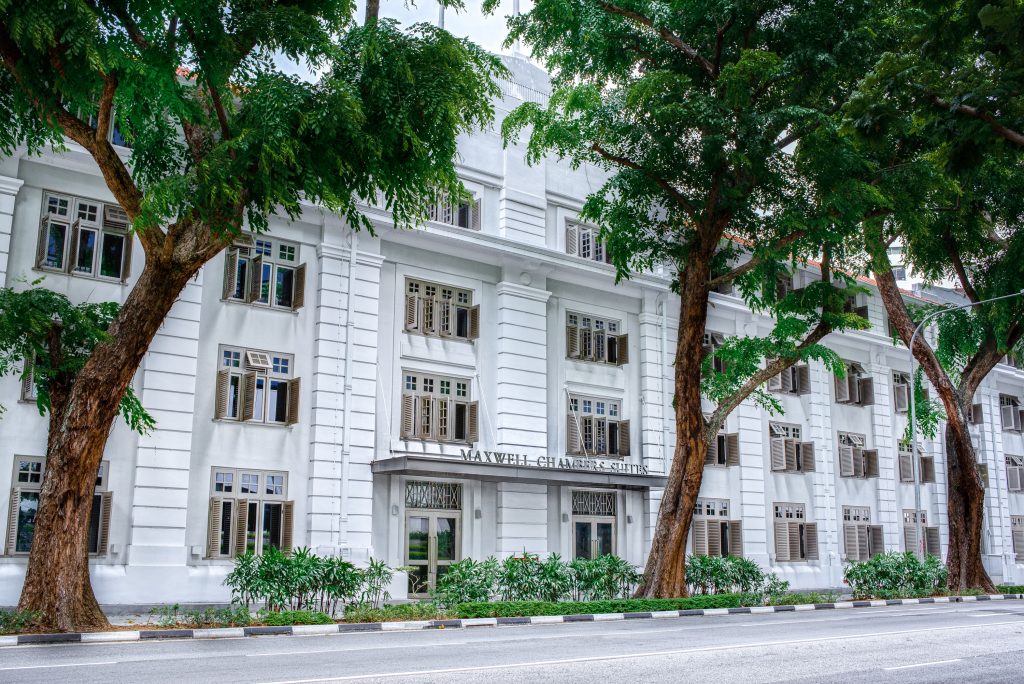 Temasek Shophouse was built in 1928 for two prominent families left unused for years in Orchard Road. It was restored lovingly as a "cradle for social impact" for

Temasek Trust

and the restoration won a

heritage award

from the Urban Redevelopment Authority

Maxwell Chambers Suites, originally built to house the traffic police and their families,  which was refurbished an

international arbitration centre

Popular hawker centres

in Geylang Serai, Chinatown Complex and Redhill Close where foodies visit regularly for delicious traditional Singapore street food