There is light at the end of the tunnel as vaccines against Covid-19 show promise and the United States officials have announced 6.4 million doses will be distributed nationwide initially. 
SJ Aviation is in talks with four airports in Toronto, the Maldives, Brisbane and Singapore to potentially support the safe and efficient opening of their facilities, as travel demand ramps up with demand for the international transportation of large volumes of vaccines and cargo on passenger flights. How are we supporting airlines and airports?  Christopher Shugg and Caspar Baum from Surbana Jurong Aviation discuss in this Q&A.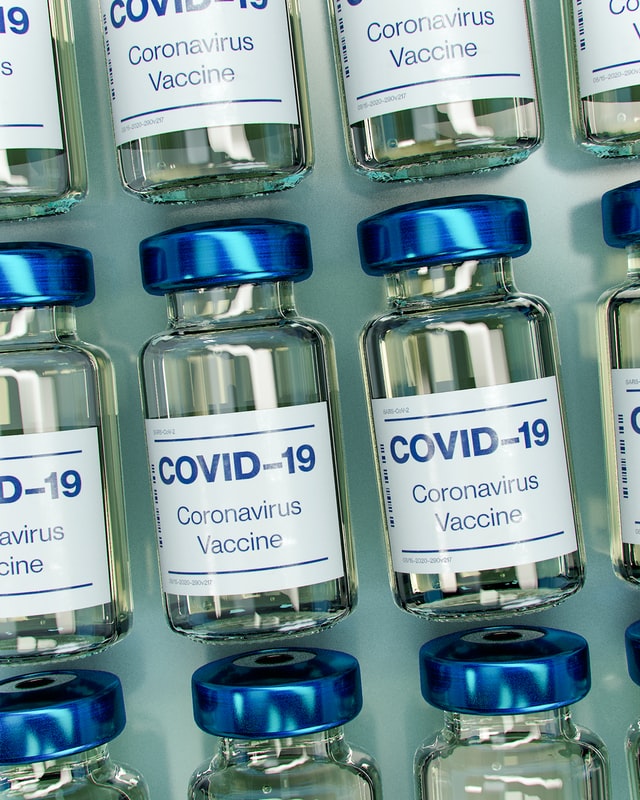 Demand for transporting vaccines (Photo above by Daniel Schludi from Unsplash)
1. Is it safe to travel by air during the pandemic?
It has now been confirmed by research institutes that infection inside aircrafts during flight is almost impossible. Airports are adjusting to the new requirements of social distancing, fast testing and supporting airlines for all documentation required to ensure that only Covid-negative passengers are travelling by air. 
SJ Aviation is currently leading a global study together with Airbus, which is called "Keep Trust in Air Travel". This study analyses the areas of confidence or concern of all decision-makers in the travel industry, including customers. 
SJ Aviation will make the results and findings available for all stakeholders, who require the findings for their re-installation of post-Covid aviation operation. Regulatory organisations such as the International Air Transport Association, government bodies and various airlines have shown interest to receive the outcomes of the study.
2. What does your research say so far? 
Mainly that there is much confusion among travellers due to the fast-evolving protocols. They arise from the uncoordinated approach over testing requirements and quarantine regulations. 
One example is how some airlines and airports have changed the test requirements between fast tests and the PCR tests, considered the gold standard for Covid-19 testing, without giving updates in advance. (Note: According to Flightglobal, PCR testing adopted in Hong Kong, for instance, can take hours. Passengers can only proceed with immigration procedures and collect their checked-in baggage thereafter)
Secondly, travellers can also get confused about the time window, in which the test is required before travel, as well as about the exact type of test they need to undergo. As border restrictions as well as quarantine measures are updated on short notice in some countries, travellers are uncertain of the requirements when they arrive in their destinations. Thirdly, there is the uncertainty about management of positive Covid cases: what happens if a traveller is tested positive upon arrival in the destination?
3. For busy regional airports, what do you expect to be prioritised?
First, busy regional airports need to cater for the multiple health protocols, required by the high number of airlines from different regions. 
A client of SJ Aviation has set up a state-of-the-art testing facility, which needs to be able to have a testing capacity for more than 25,000 Covid-19 tests per day. Furthermore, the data management of these tests needs to be seamless and efficient. We are currently helping the client in their preparation. 
Second, as regional airports are mainly majority transfer or transit hubs, it means that they have to be able to serve customers und international protocols. Thirdly, large regional airports also have to manage difficult flows of passengers and staff. These flows become even more complicated under the new requirements of checked versus not-yet-checked passengers, transit zones and distancing requirements.
4. How can SJ aviation support airports? 
SJ Aviation has prepared a Covid- and post-Covid support strategy for airports, airlines and other air travel stakeholders. 
To demonstrate the applicability of the strategic support measures, we have developed a pilot study for a healthy and safe operational environment using a terminal that was used for aviation. This pilot study covers all public and non-public areas including retail, F&B, goods supplies, waste management and logistics. 
Our services to help airports cope with the fast-evolving protocols include the following areas:
Physical distancing measures 

Airport terminal assessments to determine capacity reductions arising from physical distancing

Modification to physical infrastructure and operational processes

Consolidation of operations and hibernation of terminals

Implementation of mitigation measures such as identification of capacity contingency areas, safe segregation of flights, which might have a high number of Covid-positive cases, and short-frequency revised air traffic forecasts to ensure the facilities are able to meet the demand. 

Operational readiness assessments on infrastructure and systems, critical operational processes

Use of contactless processes and digitisation strategy to allow touch-free check-in via mobile apps
Logistical planning 

Strategic logistical planning in relation to Covid-19 vaccines, which need to be transported on passenger planes given the big demand in distribution

Cargo operations planning with envisaged increase in belly cargo on commercial flights. It is currently not handled at the passenger terminal but there is a new demand. 

On-ground interim and stakeholder management for the implementation of measures. This means that SJ Aviation staff can handle confused passengers and help implement revised operational measures at the airport 
Prioritising medical protocols in remote airports

Reaching out to remote airports in the Maldives and South Pacific 
How do we help airports contain infections?
SJ Aviation has prepared a strategy for facility separation and ventilation amendments. In a nutshell this means that airports can be subdivided through physical and mechanical barriers to allow for safe segregation. This will help to ringfence the infections, so to speak, to prevent the virus from spreading. 
In addition, SJ Aviation is also able to implement water quality control as well as sewage filtration provisions, if there is a concern of spread via sewage systems. Airport operators have asked for the potential measures to be implemented to control MEP systems of passenger terminals.
SJ Aviation has also studied areas of building supplies such as food, retail goods as well as the entire waste management chain to safeguard all inbound as well as outbound flows of staff and public areas against virus distribution, for instance, through contaminated water. 
How many airports are we helping to reopen?
SJ Aviation is in discussion with four airports to potentially support the safe and efficient opening of their facilities once the pandemic comes to an end. For example, B+H has lined up a workshop for terminal consolidation with Toronto Pearson Airport, while SMEC and RBG Australia have coordinated with Brisbane Airport to potentially assist in their post-Covid management strategy supported by SJ Aviation. From initial feedback, there seems to be a big interest in support for the enhancements in airport infrastructure and to airport operations.
Will there be a sustained period of constant adjustments?  
SJ Aviation has longstanding client relationships, which are built on trust and transparency. While there are still many uncertainties about the requirements and duration of specific responses to the pandemic, we are closely working together with our clients and other partners to ensure that the suggested enhancements to facilities and operation can be adjusted at short notice and with minimal effort. This will help to ensure business continuity and enable a sustainable return to the "new normal" in air travel.
Project Contacts: 
Christopher Shugg | Managing Director
Surbana Jurong Aviation
T:+65 6248 1063
E: [email protected]
Caspar Baum | Director
Surbana Jurong Aviation
T:+65 6248 6151
E: [email protected]