Screengrabs from a video made by the Indonesian Ministry of Transportation on the progress of the Jabodebek light rail project which covers 43.3 km. The video here includes a time-lapse (below) of a bridge construction and a bird eye's view of its massive scale.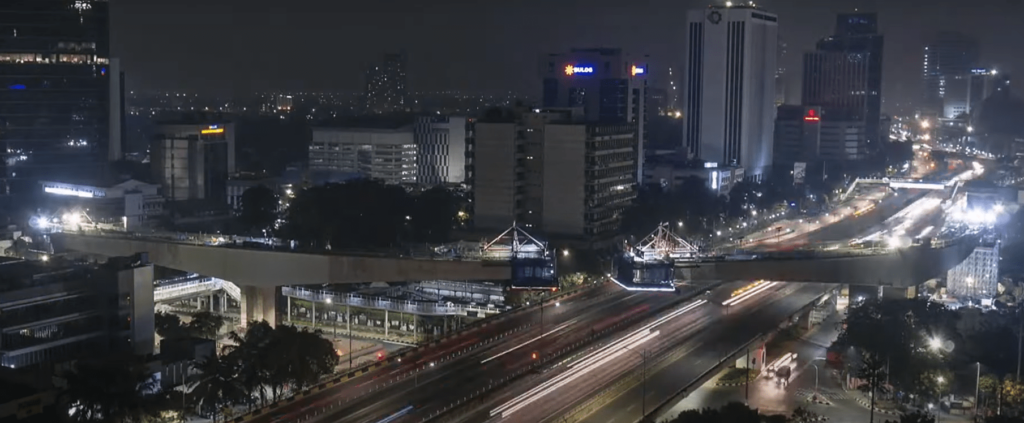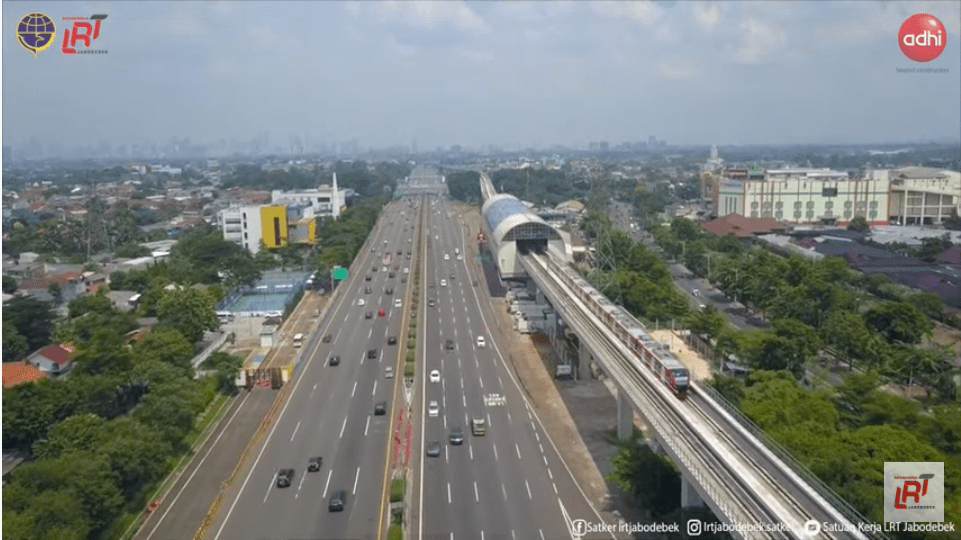 SMEC is featured in this video produced by Ministry of Transportation Republic Indonesia to showcase the ongoing joint operation between international and national supervision consultants on the Jabodebek LRT project. 
SMEC is carrying out the construction supervision role for the project in partnership with Oriental Consultants Global. Karen Atkinson, SMEC Deputy COO for Southeast Asia, described Jabodebek LRT as an "immensely complex project being constructed through one of the most congested areas of Jakarta," and complimented "the hard work and dedication of the whole team – SMEC, our partners and our client – to create an amazing facility for the people of the Jabodebek area". 
The total length of the Jabodebek LRT alignment is 42.8km, and it will have 17 stations, including a depot. When completed, it will become the first driverless LRT system in the country. Currently under construction, the system is planned to connect Jakarta city center with suburbs in the Greater Jakarta Metropolitan Region such as Bogor, Depok and Bekasi. The project is scheduled to begin commercial operations in 2022. Watch the video here