CESA Aon Engineering Excellence Awards (Nov 2020)
Projects with a value greater than R1-billion
Winner: The Provision of Water and Sanitation Services to Informal Settlements and Schools in the eThekwini Municipality (Phase 3) programme 
Young Engineer of the Year Award
Joint Winner: Yolan Pillay 
SMEC South Africa's Management Services Team walked away with top honours at the recent Consulting Engineers South Africa (CESA) Aon Engineering Excellence Awards in the Mega Projects with a value greater than R1-billion category for The Provision of Water and Sanitation Services to Informal Settlements and Schools in eThekwini Municipality (Phase 3) programme.  
The programme, which commenced in August 2015, directly addresses the severely adverse conditions experienced by the inhabitants of numerous informal settlements on a daily basis within eThekwini Municipality. These include little or no access to potable water, substandard or inadequate sanitation facilities, adverse health conditions, as well as numerous other challenges posed by the region's ever expanding informal sectors. Ensuring that the Client's expectations were not only met, but exceeded, SMEC South Africa delivered on the programme objectives by developing innovative and customised procedures and techniques that fulfilled programme specification and approvals. 
The overall programme budget exceeds R1.5 billion, and to date, has delivered over 400 new ablutions facilities and a further 825 refurbished ablution facilities. Approximately 51.757 km of sewer pipes and 38.679 km of water pipes ranging between 22 mm – 315 mm Ø have been laid. Significant bulk sanitation infrastructure projects have been implemented, including 4.2 km of 900 mm Ø concrete pipe together with three concrete pipe bridges spanning between 150 m – 200 m. 
SMEC South Africa also implemented three onsite treatment plants ranging from 5 ML to 10 ML, as well as the construction of a 90 L/s bulk pump station. The location of the ablutions, and particularly the associated infrastructure network and bulk services, are designed in such a way as to avoid fruitless expenditure when future formal developments take place. The design is based on "Red Book" design principles and together with customised project processes and procedures (formulated by SMEC South Africa specifically for the programme), ablution facilities were provided per 50 – 75 dwellings (approx.) and within a 200 m walking radius.
Under the management of SMEC South Africa, the project team (which comprised four main design consultants, 12 main contractors and a further 20 emerging development contractors and design consultants) was committed to and has been successful in achieving Contract Participation Goals, social development and increased economic wealth.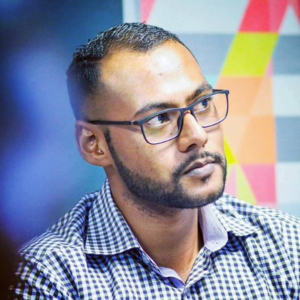 Young Engineer of the Year Award Joint Winner: Mr Yolan Pillay
We are also proud to announce that Mr Yolan Pillay, SMEC South Africa's Function Manager, Planning and Traffic Engineering (P&TE), received a joint-title win for CESA's Young Engineer of the Year. Mr Pillay is a Professional Engineer with over 12-years' experience in the planning, design and implementation of transport related projects. In his capacity as P&TE Function Manager, he not only oversees the commercial operation of the P&TE unit within the KZN region but is also involved in numerous multi-faceted projects across South Africa.   
Since joining SMEC South Africa in 2018, Mr Pillay has played a significant role some of the company's largest transport-related projects; including: the Public Transport Plan for Durban Inner City; the R102 (Mount Edgecombe to King Shaka International Airport) Upgrade; the 2010 World Cup Project – Durban City Beautification; the eThekwini Freight and Logistic Strategy and Action Plan; and the Cornubia Interchange in Umhlanga. 
In recent years, majority of Mr Pillay's project involvement has been in Master Planning, which includes a large portion of sustainable transport planning such as non-motorised transport, public transport planning, land-use planning to support sustainable transport, as well as business support to ensure inclusive planning for cities and neighbourhoods. Owing to Mr Pillay's involvement in this space, he was invited to speak on Sustainability in Urban Mobility at the FIDIC Conference in Berlin (Germany) in 2018. 
SAICE National Awards (Nov 2020)
Young Engineer of the Year Award
Joint Winner: Ms Radeshni Moodley
Technical Excellence Award 
Joint Winner: V&A Waterfront Swing Bridge
Earlier in November, SMEC South Africa achieved two wins at the South African Institution of Civil Engineering's (SAICE) National Awards hybrid event. They are: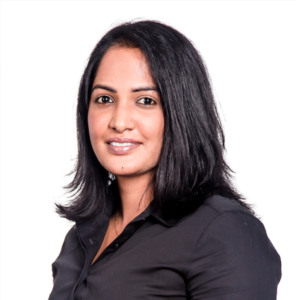 1. Young Engineer of the Year Award: Ms Radeshni Moodley (above)
Ms Radeshni Moodley, SMEC South Africa's Section Manager, Urban Development, was honoured with a joint title win for SAICE Young Engineer of the Year.
Ms Moodley has a long history with SMEC South Africa having originally started as a bursary student in 2008, whilst she was completing her final year BSc Eng (Civil) degree.  In 2019, Radeshni's passion in water engineering led her to complete her BEng Honours degree in Water Resource Engineering. Her research work focused on sustainable water engineering solutions, and She is currently working towards a Master's degree in Engineering. 
She has been a trailblazer in the SMEC KwaZulu-Natal (KZN) Region as she was the first woman to receive a bursary and has built on this platform to achieve many firsts.  Ms Moodley became the first female professionally registered Engineer in the SMEC KZN Region in 2016.  In 2019, she was the recipient of the SMEC Regional Diamond Award. The award is an acknowledgement to a high performing individual who has stood out in the past year and in doing so, has raised the standard for others to emulate. 
2. Technical Excellence Award: V&A Waterfront Swing Bridge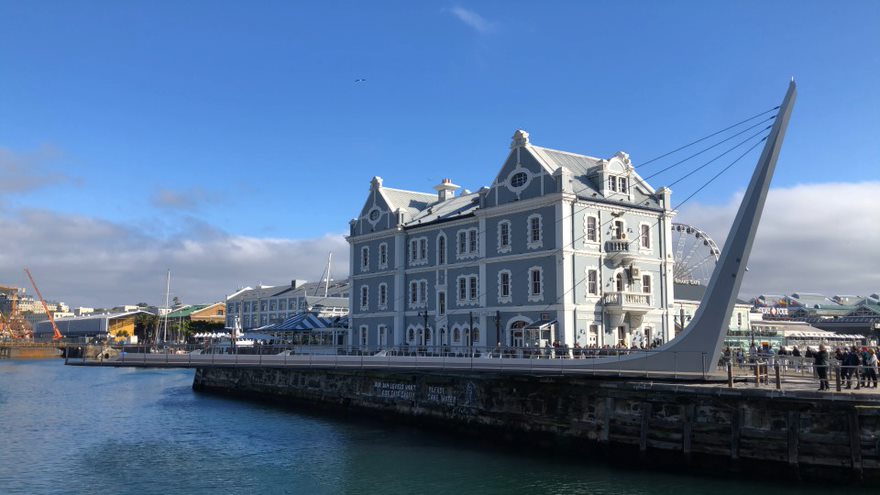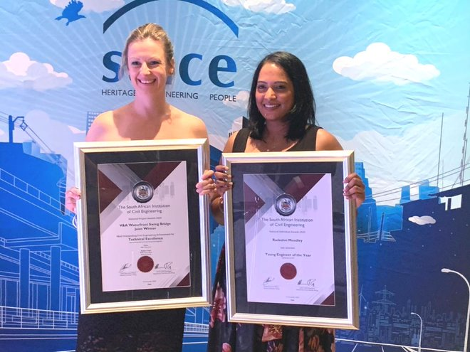 (Above) A view of the V&A Waterfront swing bridge, located in South Africa's oldest working harbour. Ms Maja Wilson with Ms Radeshni Moodley at the SAICE National Awards.
SMEC South Africa's Structures Team received top honours in the Technical Excellence category for the design and build of the V&A Waterfront swing bridge, located in South Africa's oldest working harbour. The award, which was accepted by Ms Maja Wilson (Project Manager and Team Leader for the V&A Waterfront swing bridge project), is shared with engineering consultancy Zutari for its Raising of the Garden Route Dam project.  
This is the third accolade received by the Structures Team for the V&A Waterfront swing project bridge this year. 
SAISC Steel Awards (Oct 2020)
Winner: V&A Waterfront swing bridge 
V&A Waterfront swing bridge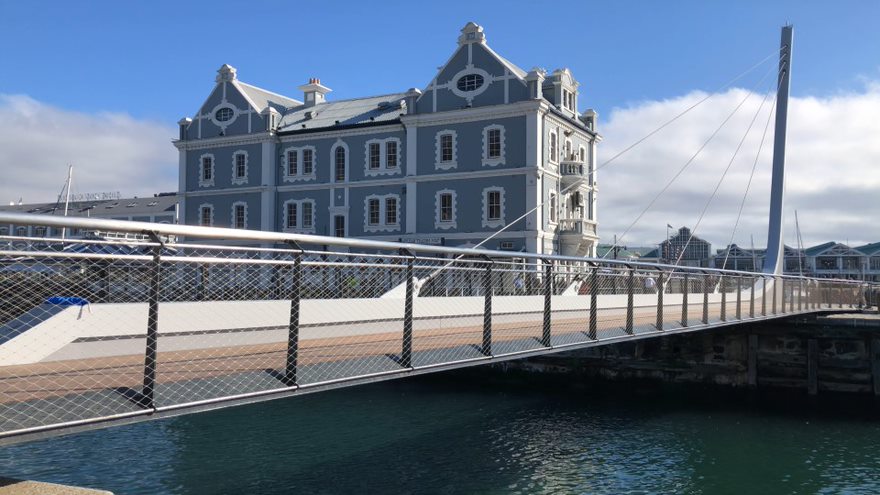 A closer view of the new V&A Waterfront swing bridge.
In October, SMEC South Africa's Structures Team was awarded first place in the prestigious Southern African Institute of Steel Construction's (SAISC) Steel Awards 2020 Bridges Category and was selected as the Overall Winner for the Steel Awards.  
The latter was a coveted win for the team, considering the awards adjudication panel received over 45 entries across nine categories.  
The Structures team was engaged by V&A Waterfront Holdings (Pty) Ltd as the lead design firm and structural engineers, working in conjunction with COA Architects and Eadon Consulting, for the replacement of a 22-year-old swing footbridge.  
The smaller swing bridge, built in 1997, was a beautiful and materially efficient structure that impressively opened and closed up to 60 times a day. However, with the further expansion of the Waterfront, the number of people crossing the cut was increasing yearly. The previous 2m wide walkway, which once seemed appropriate, was by 2016 carrying 2.4 million people per year. To keep pace with the demand, a new, wider bridge was commissioned.  
The new 4m wide swing bridge has a span of 40m. The deck is cable-stayed with a single plane of four locked coil cables connecting to a central, upstand spine beam. The spine beam is 500mm wide and has a total depth of 800mm, but only 470mm protrudes above the top of the deck. The reclining pylon is in the continuity of the main central beam and its stiffness transfers the cable loads into the piled substructure. The steel with timber deck is rotated on a slewing bearing, which is stressed down onto a doughnut-shaped pile cap by 34 vertical Freyssibars. The bridge is supported on eight piles, positioned in a ring. 
The new V&A Waterfront swing bridge was officially opened to the public on 11 July 2019. 
Watch the SAICE awards here and read more on all of the CESA Aon Engineering Excellence Awards entrants and winners here.